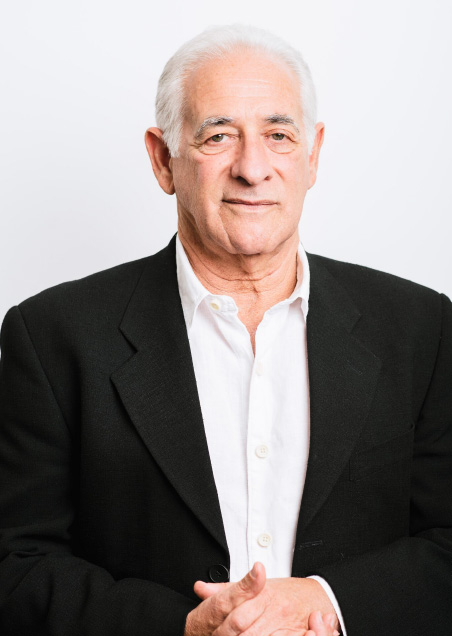 Bernard Marin AM was born in 1950 and graduated from the Prahran College of Advanced Education in Melbourne in 1970. He established his accounting practice in 1981 and currently works with the staff and partners of the practice as a consultant.
Bernard has held a number of positions on various boards, including: Treasurer – Melbourne Writers Festival (2005–16), Koorie Heritage Trust (2000–08), and Liberty Victoria (de facto, 1984–92); board member – Australian Centre for Jewish Civilisation (2009–15), Reichstein Foundation (2011–12), Melbourne Community Foundation (2009–10), and Koorie Heritage Trust (2000–12).
Bernard was awarded an Order of Australia in 2008 for service to accountancy and to the community, particularly through a range of civil-liberty, human-rights and charitable organisations.
Bernard is the author of Selection in Human Resource Accounting (1982); a memoir, My Father, My Father (Scribe, 2002); Good as Gold: A Novel (Harvard Publications, 2017); Stories of Profit and Loss (Harvard Publications, 2019); Stories of Remembering and Forgetting (Harvard Publications, 2019); and Letter to My Father (Harvard Publications 2020).
Bernard lives in Melbourne with his wife, Wendy.